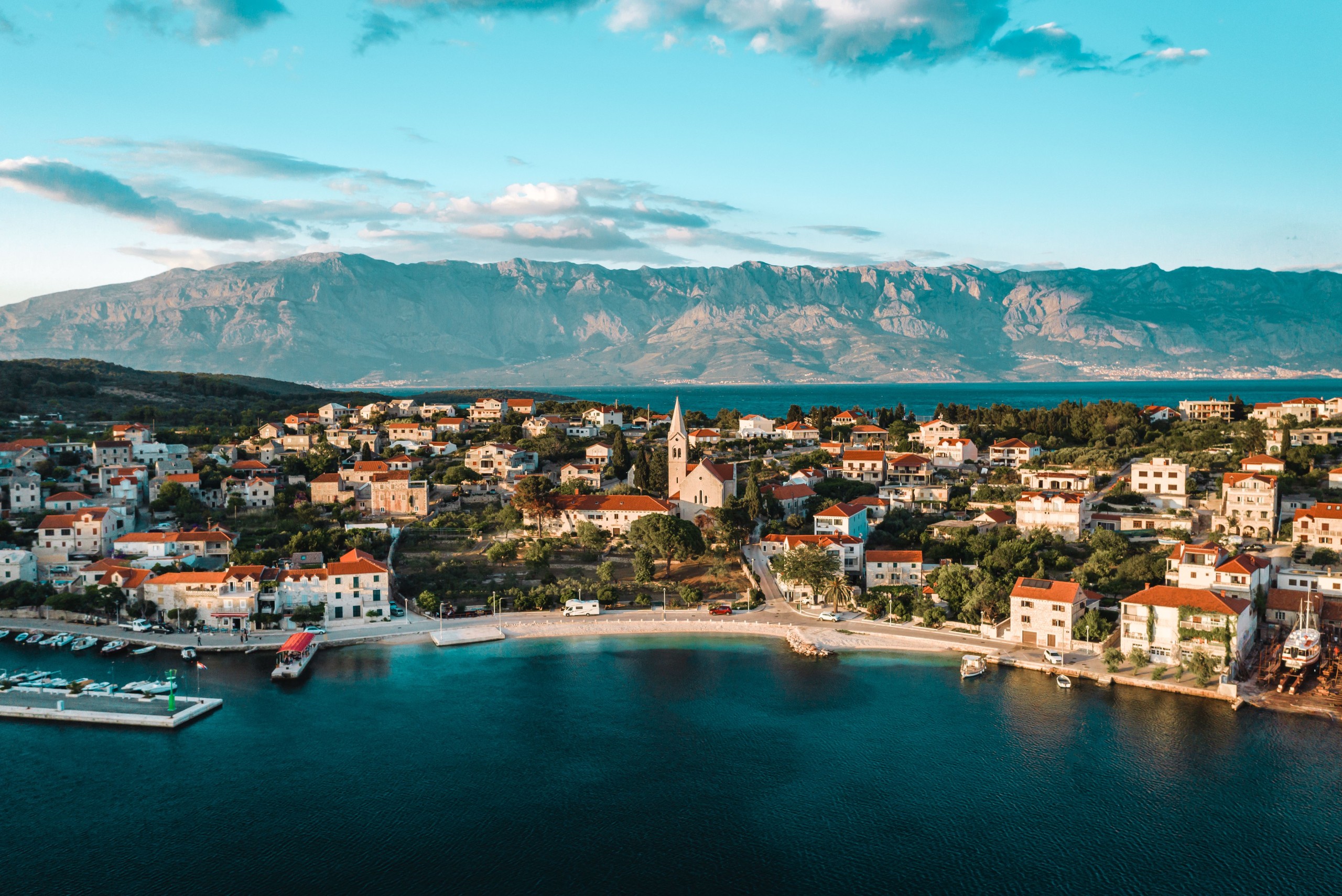 Top villas on the island of Brac
The beautiful island of Brac offers all you need while on vacation, from magnificent scenery and crystal clear Adriatic sea, and lovely beaches with many secret coves to the rich history and authentic Dalmatian delicacies. Some of the most famous beaches, such as Zlatni Rat in Bol, are located on the island and attract more guests each year.
Besides all the natural beauty, many lovely villas on this island make it a preferred destination for a villa vacation.
Here are our most popular villas on the island of Brac, according to our guests: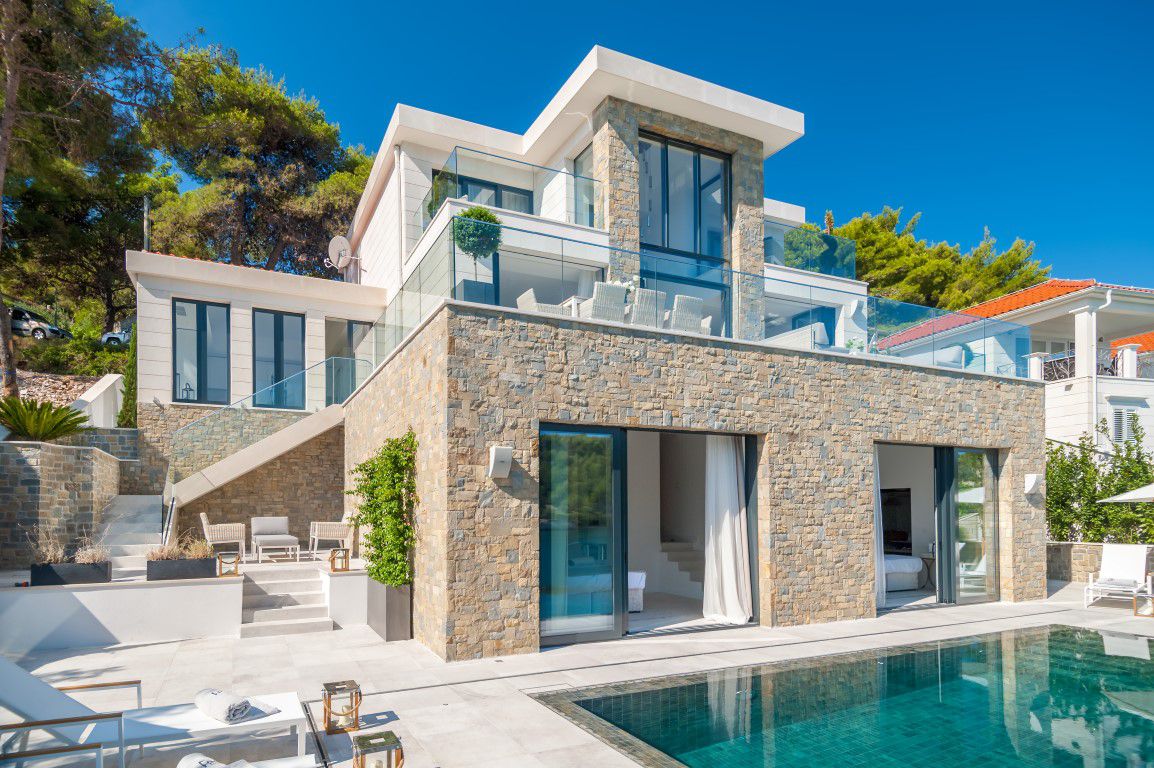 Villa Premium Brac
One of the most popular Brac villas is definitely this seafront, luxurious villa with impressive interior and exterior located in a quiet bay of Sumartin. Villa Premium Brac boasts four double, modern bedrooms with ensuite bathrooms, an infinity swimming pool, a lovely wine selection, a spa, and a gym. Wonderful sea view from the terrace will ensure peace and serenity while on vacation. Private mooring for a boat is available in front of the villa, and you can hire a local skipper to take you on a ride and show you the secret bays. A local villa manager will book you a seat in the best restaurants on the island or hire an in-villa chef to ensure the authentic Dalmatian experience.
In the words of our dear guest Renee – "Flawless villa with the best location on the island! The minute we walked into the villa, we were so thrilled beyond words. Villa is everything that the photos show it to be and more. It is quite possibly on the best bay on the island because the waters are very calm. Also, not many homes have a deep water dock, and we were able to have private boat tours of the island come and pick us up at our own dock. This villa is worth every penny and then some. You will not find a better villa, in my opinion!" Villa White Pearl of Brac comprises four ensuite bedrooms, a Jacuzzi, an infinity swimming pool, watersport equipment, and a private beach in the beautiful, peaceful bay. What more can you ask?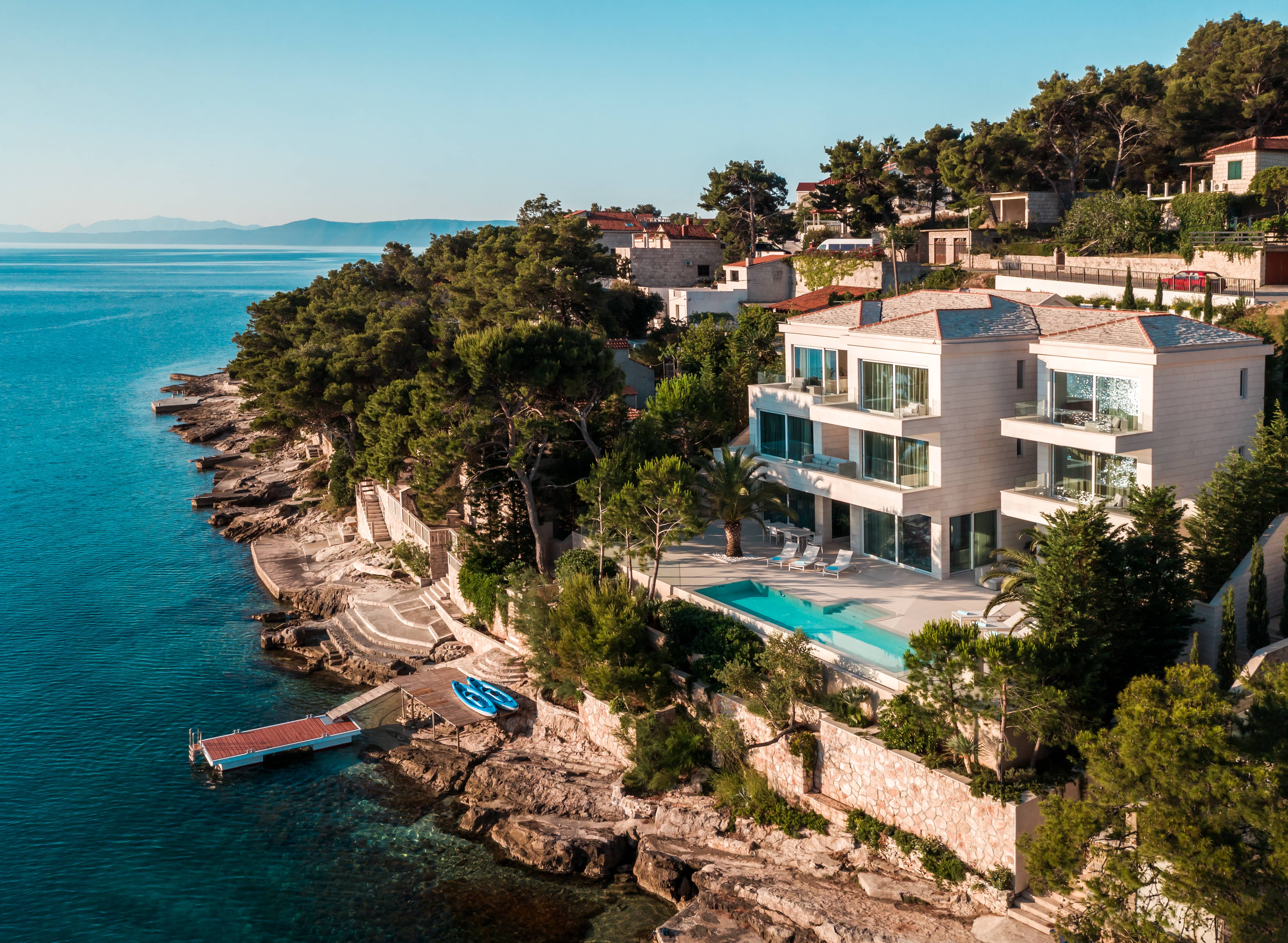 Villa Dolce Vita Selca
This magnificent, five-star villa with six bedrooms is one of Croatia's most prestigious high-end vacation estates. It is ideal for a unique island holiday with your family and friends, surrounded by nature and the azure blue Adriatic sea. On 550 square meters, you will have your own infinity pool, sauna, gym, billiard, and even an elevator! If you ever want to feel like a true VIP, book Villa Dolce Vita Selca and enjoy the luxurious Mediterranean experience to the fullest!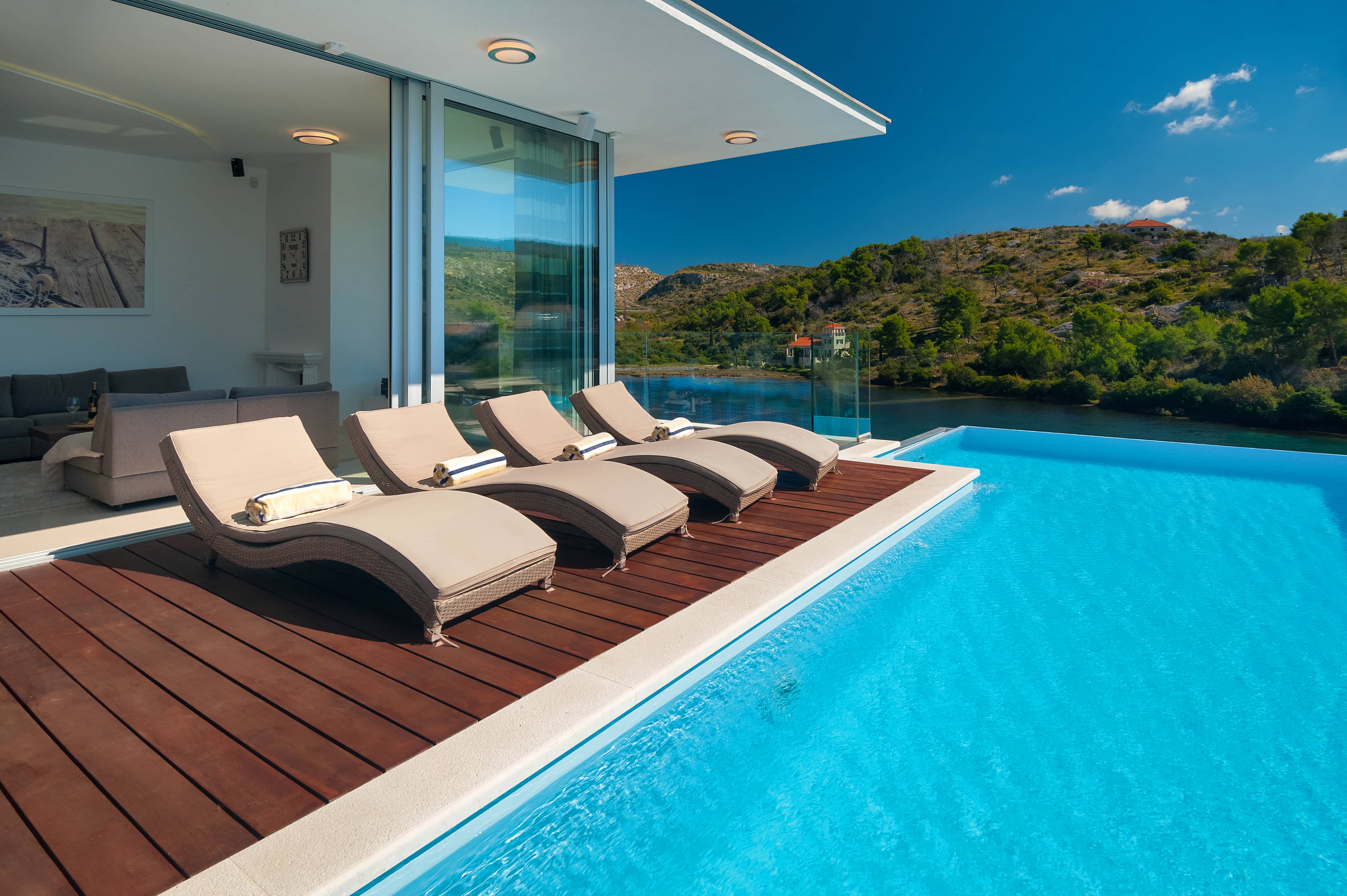 Villa Beauty Brac
This contemporary villa for ten persons is located in Bobovisca, on the west side of the island of Brac. With modern amenities such as a heated infinity pool with a stunning panoramic sea view, a summer kitchen with a barbecue, table tennis, bikes for guests, and a cinema room, Villa Beauty Brac is a place to call your home away from home! In front of this villa, a small and quiet pebble beach, ideal for children, is located.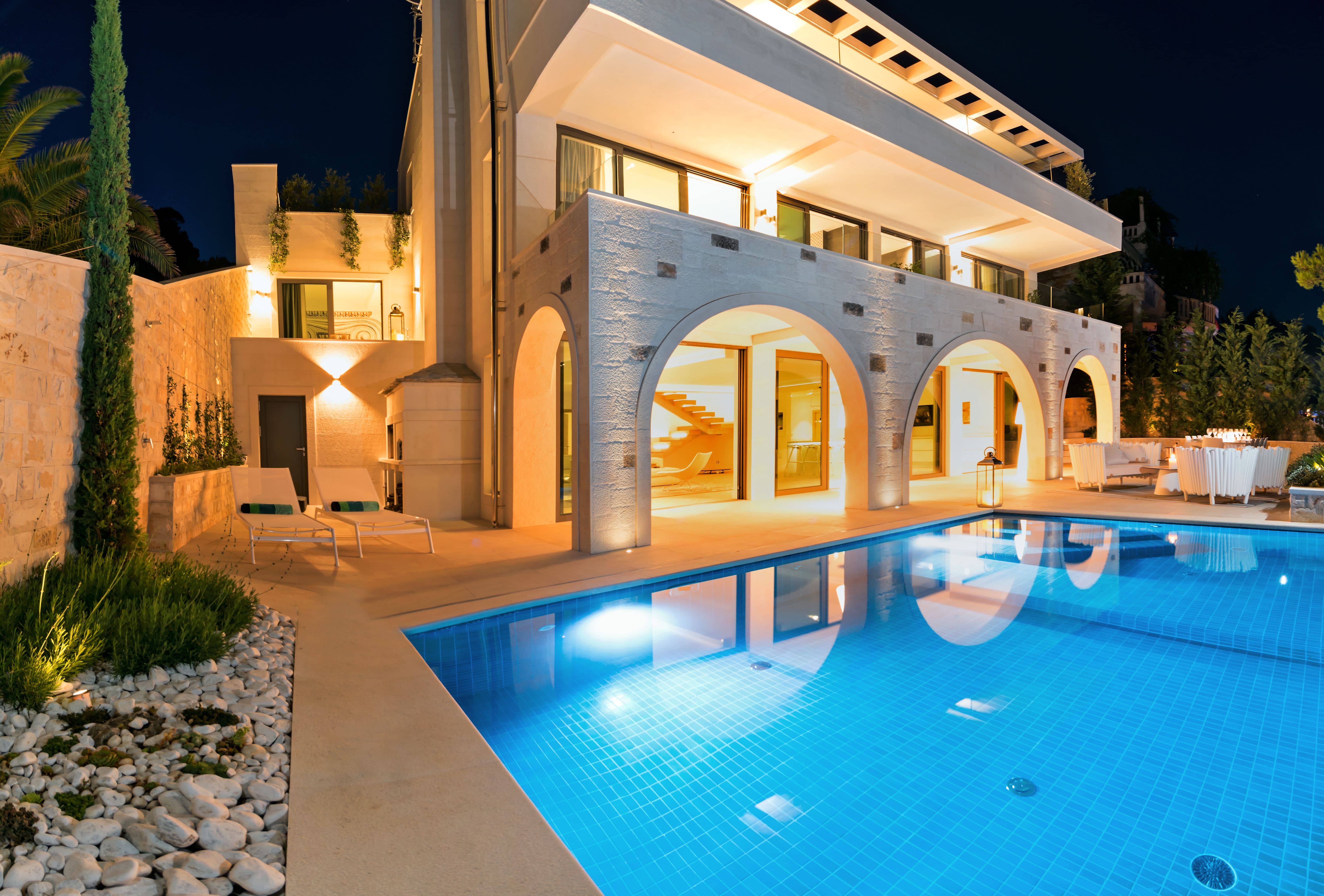 Villa Bliss Selca
Villa Bliss Selca offers an ultimate vacation retreat with beautiful scenery around, full of nature's scents and the sound of waves. It is perfect for ten guests in five ensuite bedrooms, and as it is fully staffed, it will make you relax to the fullest. You will enjoy the heated pool, private Jacuzzi, sauna, game room, wine selection, and a small gym. An unforgettable island vacation awaits you in our Villa Bliss Selca! Come and see for yourself.
Villa Rainbow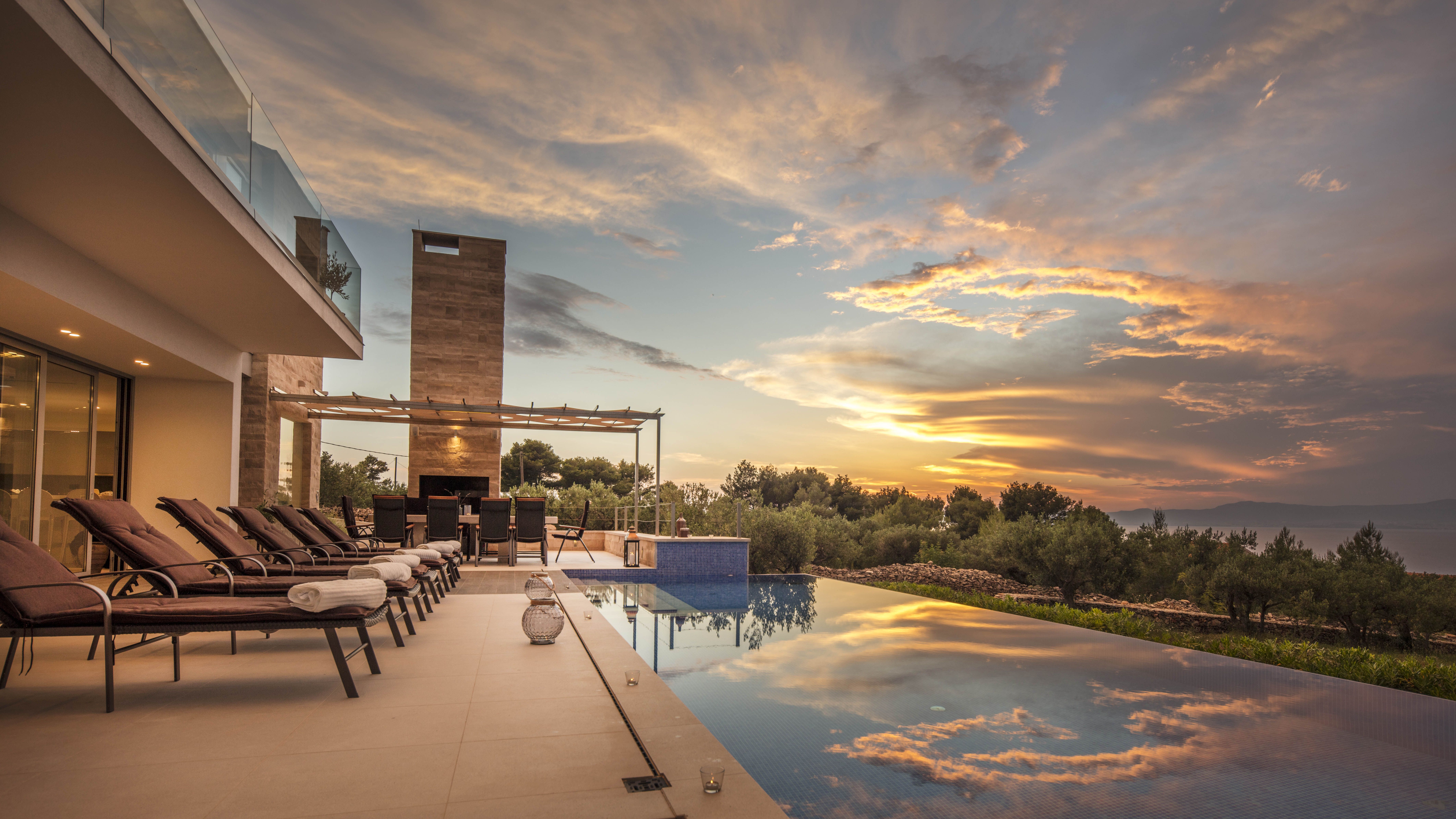 Villa Rainbow Brac
The amazing Villa Rainbow is what true privacy surrounded by luxury feels like. Up to 10 guests are welcome to stay in this four-bedroom villa in Splitska. Enjoy the enchanting view from the villa's terrace, dip in the heated pool, or spend your lazy afternoon in the Jacuzzi in the back of the house. With private property spread over 2000 square meters, you will experience a peaceful vacation, and if you want to explore the beautiful beaches and secret bays of the island, you can use a boat included in the rental price. How great is that?
For more beautiful villas on the island of Brac – check here and be sure to contact us to send you a tailored offer.