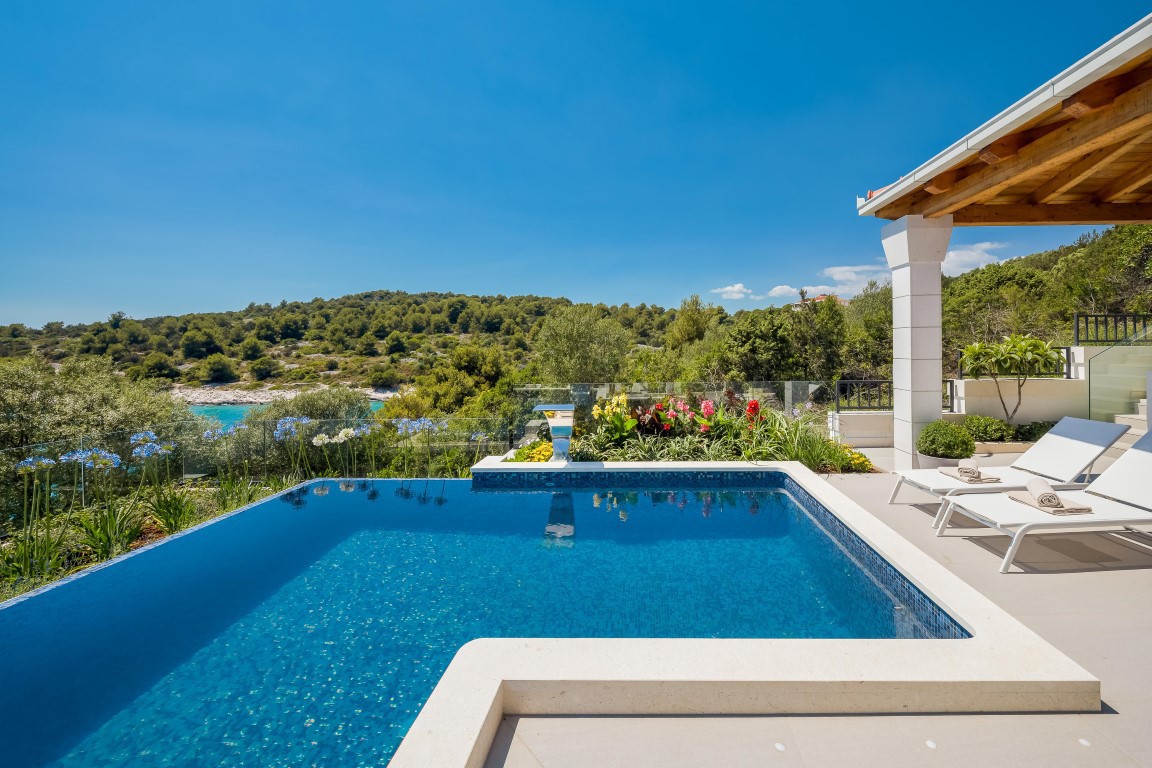 Here are some of the most commonly asked questions we get from our guests. Please check this page before sending any questions, maybe the answer is already here. We update this page continually.
1. Who is Private villas of Croatia?
Private villas of Croatia is a full-service travel agency from Split, Croatia – founded in 2017 and offers luxury accommodation in the most exclusive private villas in Croatia, from Istria all the way to Dubrovnik, including islands.
Our team is made up of local experts and travel enthusiasts dedicated to providing first-class service to travelers searching for their ideal villa vacation in Croatia. With us, you will have full support and assistance in finding the best holiday home in our beautiful country for your unforgettable vacation, combined with the best service you can imagine.
2. Why choose us as your villa vacation partner?
You can be 100% sure your villa is just as presented on our website, as we visited each and every villa in our portfolio to make sure we provide only top-notch quality.
We are locals, and knowing the area, we can recommend and organize activities at each location.
Our clients are most happy with the fact that we are available 24-7, all the way throughout your vacation. When you book with us, we take care of each aspect of your stay in one of our villas, so you have no worries at all.
3. How to book a villa?
You can browse through the villa collection on our website. If you find the villa you want, you can book directly on our website by clicking on "Book Now" and then the system will take you to the payment page. After the deposit payment is completed, you will receive your booking confirmation. For some villas, it is not possible to book online, but you can choose "Send Inquiry" and we will reply within a short period.
If you want us to suggest the best villa for you, feel free to contact us with your preferences and we will make sure to offer the villas that suit your requirements best.
4. Is our payment procedure secure?
Yes, the payment is secured by the WSPay system and all your info and your credit card info are safe.
5. How do we pay for our villa booking?
Once you confirm your booking, you will receive your booking documents and payment instructions from us. You can pay by wire transfer or via credit card.
6. Do we get a refund if we cancel our reservation?
Deposit and balance payments are non-refundable. If you need to cancel your reservation after you make either of the two payments, due to unplanned and uncontrollable circumstances, please contact us as soon as you can and we will try to negotiate with the owners and find the best solution for you.
7. Is the price for a villa higher if we book through your agency?
Most definitely not! We operate under the "best price guarantee" rule, meaning we offer the market price for each villa in our portfolio. If you find any villa at a lower price than the one on our website, please let us know and we will match that price if it's the one that the owner defined, but missed informing us about.
8. Do we have to pay any additional fees when renting a villa or is it all included?
For each villa on our website, you will find this under "Price Includes", and if something is paid extra, that will be clearly stated in the description. When inquiring about a villa in our portfolio, we will inform you if something is to be paid extra.
9. What are "minimum stay" and "changeover day"?
Most of our villas have a strict rule for Saturday as check-in / check-out day and a minimum stay of 7 nights in the high season period (usually July and August). However, as an exception to this rule, some villas offer fewer nights in the high season period (3 or 5 nights) and a flexible changeover day.
10. Why do we have to pay for the damage deposit?
Damage deposit is an amount defined by each villa owner, that you have to leave to your host in case any damage is caused to the villa, either by you or any of your guests staying in the villa.
It is taken on your arrival day, by your villa manager or a host that will welcome you upon arrival to your villa. This is paid either in cash or via credit card authorization. The amount is fully refundable if, on your check-out day, there are no damages in the villa.
11. Who do we contact if we need assistance during our stay in the villa?
In your voucher, you will have the contact of your villa manager/host and the contact of our agent that will be at your disposal during your vacation.
12. Who will organize additional services such as airport transfers, extra staff (chef, nanny, maid, etc) on-site, or tailored trips to explore the area?
Any extra service you need on your vacation can be organized by our concierge team. We strongly suggest booking all extra services in advance, to keep your vacation as careless as possible and to avoid lack of availability.
13. Do we have to buy travel insurance?
Private villas of Croatia don't provide an insurance policy, but we are happy to provide any document you might need to purchase one. We always recommend you buy travel insurance in your country, but that is only for you to decide.
Didn't find an answer to your question? Feel free to contact us and we'll be happy to answer!