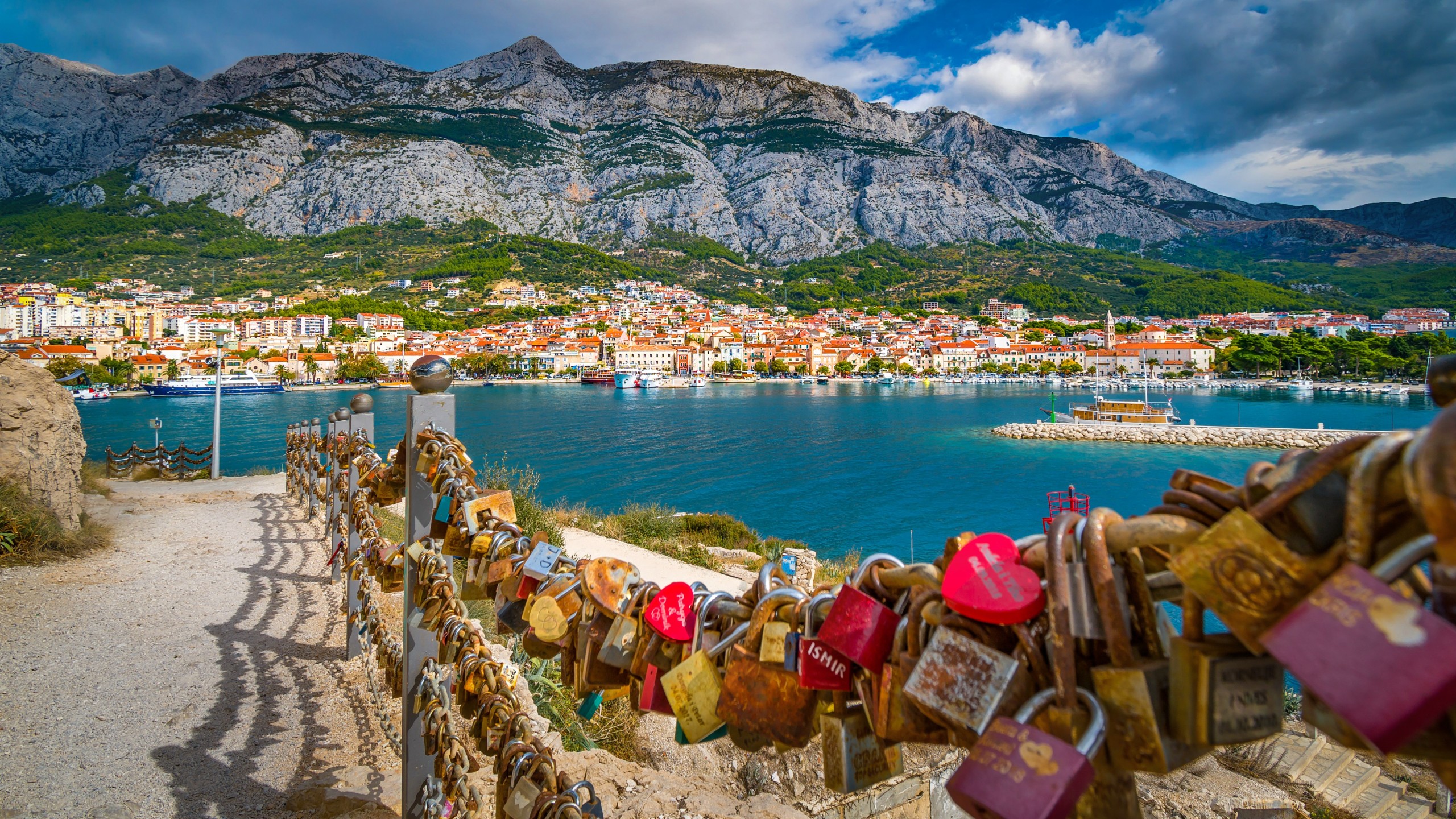 The Makarska Riviera, located at the bottom of Biokovo mountain is one of the most famous tourist destinations on the Croatian coast. It is recognized for its wonderful pebble beaches, some of which are several kilometers long, and for the pristine coastline.

This area is perfect for enjoying an active vacation: there are water sports such as windsurfing, jet skiing, fishing, scuba diving, and surfing, and for adrenaline addicts, there is rafting and canoeing on the Cetina river, mountain climbing, and biking. Visit the Nature Park Biokovo - this beautiful mountain rises to 1762 meters above the sea and offers a breathtaking view of the stunning Makarska Riviera.
We feature luxury villas in Makarska, Brela, Baska Voda, Omis, and many areas of this stunning part of Dalmatia. Enjoy your privacy on the villa's terrace, private gym, or wellness facilities, and afterward indulge in outdoor activities such as rafting, canyoning, kayaking, and zip line. Brela is a popular holiday resort for a family vacation, with six kilometers of natural pebble beaches, crystal clear sea, thick forest, and numerous pedestrian zones overlooking island Brac.
The most famous beach is Punta Rata beach in Brela, one of the most beautiful gravel beaches in Europe situated on a cape covered in pine forest. Don't miss taking photos near the world-known Brela rock emerging from the water, ideal for Instagram holiday photos. Thanks to its clear water and sustainable environment it has been carrying the Blue Flag for years.
We will take care of your villa vacation in Brela and Makarska area, you just relax and leave the concierge service and planning to our team!