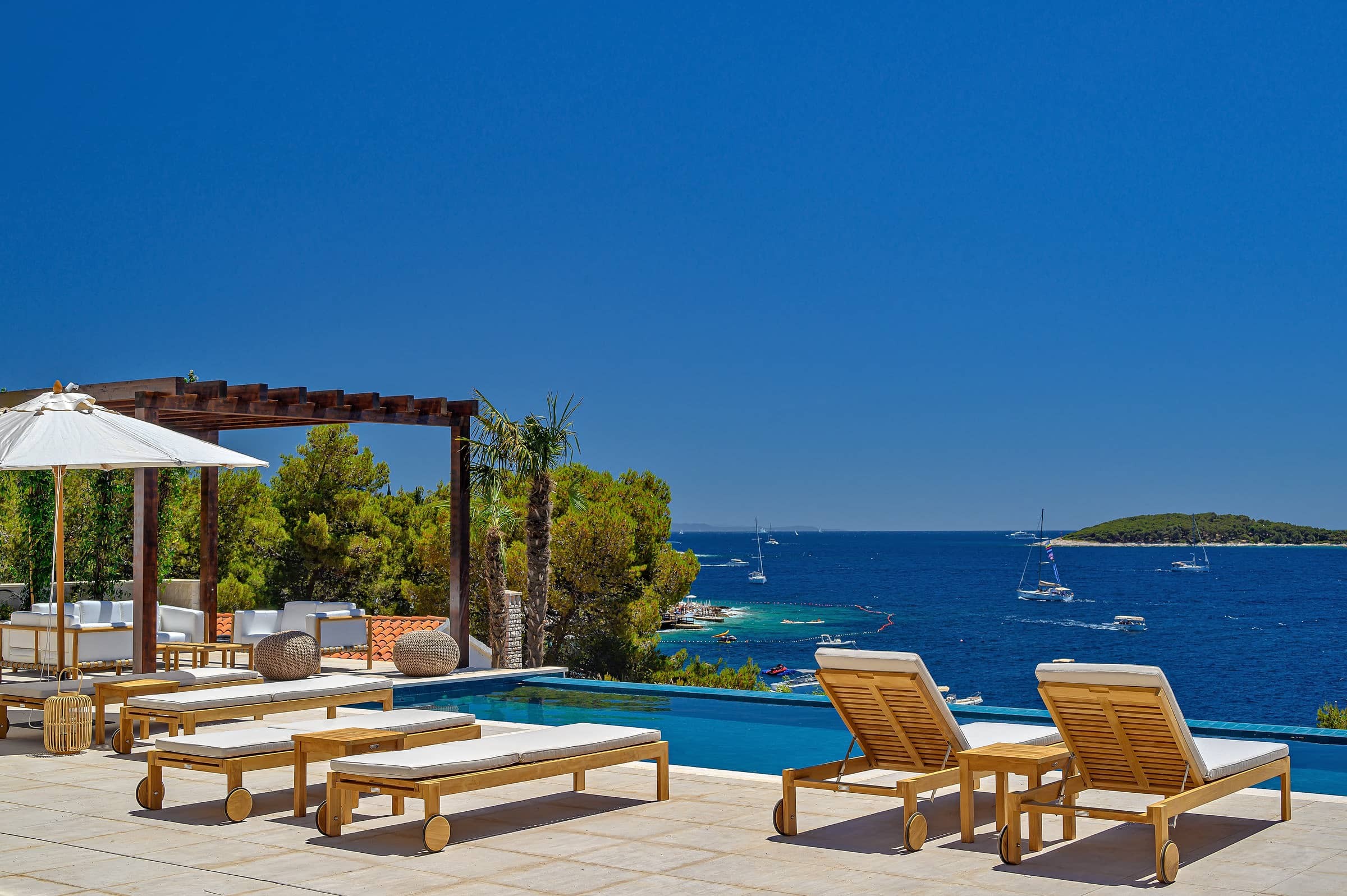 Villas for rent in Hvar are definitely an ideal choice for those who seek exclusivity and privacy in a villa on a top-notch level! Villas Hvar offer luxury amenities such as private infinity pools, Jacuzzis, saunas, and private gyms. Book a villa on Hvar island and enjoy the magnificent scenery, family beaches with small pebbles, and the rich gastronomic offer of the island.
According to Traveler Magazine, the island of Hvar is not only one of the most beautiful islands in Croatia, but also one of the ten most beautiful islands in the world. The unique combination of magnificent nature, architecture, and rich history cannot be found anywhere else in the world. Hvar is a great destination for an unforgettable holiday, whether you are on a workcation, on an active holiday, or just want to escape your everyday life and kick your feet up.
Here you can enjoy yourself just by listening to the waves in a quiet secluded bay during the day or having a blast going out on the town. Hvar is well known for its very mild Mediterranean climate. The average of 2718 hours of sun in a year makes Hvar the sunniest island in Europe!