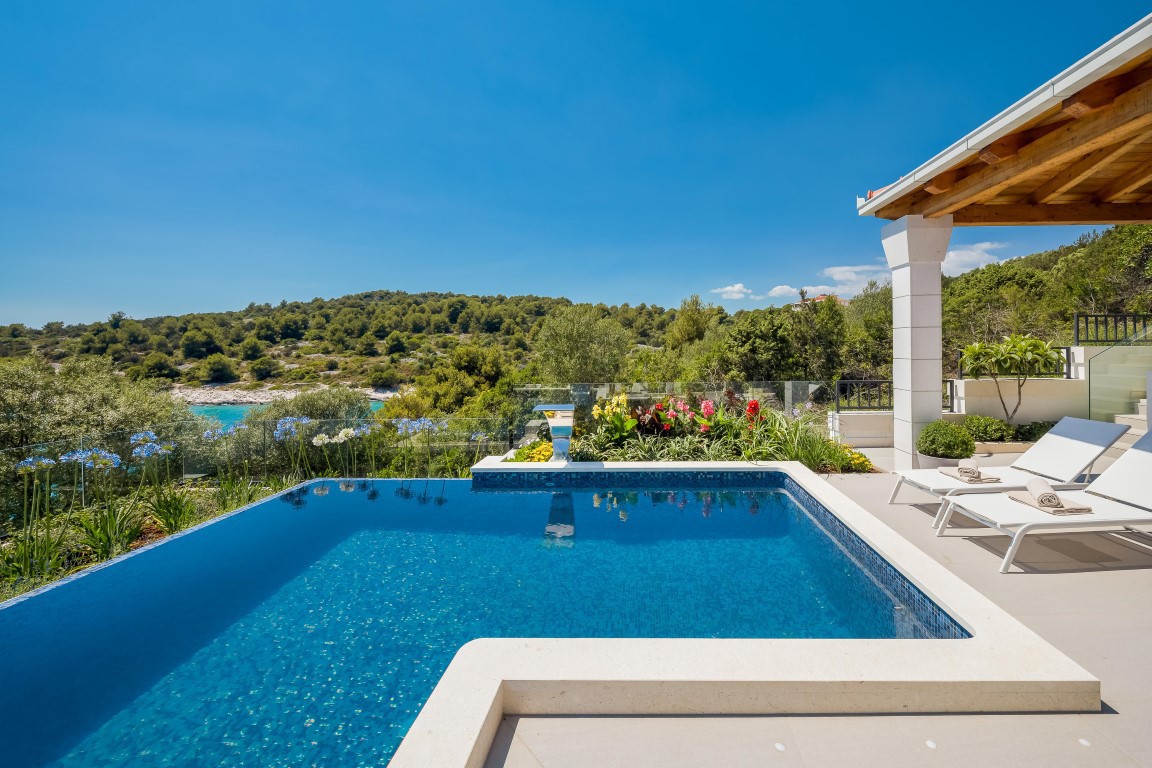 Who we are
Web site www.privatevillasofcroatia.com is owned and operated by Private villas of Croatia, a trading name of Privatni odmor d.o.o., a tourist agency registered in Croatia. Our agency's registration number (OIB) is 33847318409 and EU VAT number is HR33847318409. Our registered office is at Kralja Zvonimira 85, 21000 Split, Croatia.
When this Privacy Policy mentions "Private villas of Croatia," "we," "us" or "our," it refers to the Privatni odmor d.o.o. trading as Private villas of Croatia.
This Privacy Policy defines how we collect, process, and protect any information (including your personal data) that you provide when using this website, or communicating with us in any way.
This Privacy Policy applies to all users of our website and services, including property owners or agencies and agents who advertise with us as owners or representatives of the property owner, as well as all service providers whose services we offer through our website. It also applies to all website visitors who have registered for an account or have not registered for an account.
Use of this website is in accordance with our Terms and Conditions. By using our site you accept and agree to our Terms and Conditions and this Privacy Policy.
You must be over 18 years old to use our website and to make booking inquiries for any property listed on this website and for any service we offer through our website. By using our website you confirm that you are over 18 years of age.
If you have any questions or doubts about your personal data and this Privacy Policy or our Terms and Conditions, you can contact us any time for more information by sending an email to: [email protected] or calling: 00 385 (0)98 659496.
Use of your Personal Data
We promise to keep your personal data private and safe and never to sell, trade, or otherwise transfer to third parties your personal data. This does not include trusted third parties, companies managing and maintaining our website, conducting our business, or providing the service directly to you, who are under the same obligation of keeping your personal data private. We will give you a simple way to view and manage your marketing and communication choices at any time.
This Privacy Policy and the GDPR
GDPR stands for the General Data Protection Regulation, a European privacy law approved by the European Commission in 2016. The GDPR is an attempt to strengthen, harmonize, and modernize EU data protection law and enhance individual rights and freedoms, consistent with the European understanding of privacy as a fundamental human right. The GDPR regulates, among other things, how individuals and organizations may obtain, use, store, and eliminate personal data. It applies to any organization processing the personal data of EU citizens.
Personal data will now include not only data that is commonly considered to be personal in nature (e.g. names, physical addresses, email addresses), but also data such as IP addresses, behavioral data, location data, financial information, and more.
The GDPR was adopted in April 2016 and will officially be applicable on May 25th, 2018.
This Privacy Policy has been designed to comply with these regulations. It will inform you about what kind of information we may collect, how and why we collect it, the legal basis for collecting it, and your rights under the GDPR.
Changes to this policy
This Privacy Policy can be changed from time to time by updating this page. Changes will be effective immediately upon updating this page. You should revisit this page regularly to stay informed of the most up-to-date Privacy Policy. This Privacy Policy was last updated on May 18th, 2018.
What information do we collect?
You can use our site anonymously, but if you want to contact us, we will require some information from you. We collect the information you provide upon filling out our contact form or inquiry form on our website; your name, surname, phone number, and email address. We collect this information in order to provide you with a suitable offer according to your preferences. You can choose to give us additional information that is not essential for use of the site but will enhance your experience and help us provide a better service to you. This information is processed based on your consent.
If you wish to submit a review on our site we will collect this information and any personal data you may include in the review and this will be publicly available on the site (once published). We will also publish your name on the review but we give you the option of entering a public profile name that can be different from your full legal name.
We collect information about pages you visit, your searches, inquiries you make, things you save to your wishlists, and other actions.
We collect information that includes your IP address and this can be used to determine your approximate location.
We collect log data and device information for when you use the site. This information is vital to us for to prevent fraudulent or malicious use of the site.
Payment information (for property owners and service providers) – We collect information related to your payments for services provided including the method, date and time, amount, bank account information (IBAN, SWIFTcode, etc), your address, and other related information. It may also include your address and other related information. This information is required and necessary for the performance of our contract with you.
Payment information (for guests/clients) – We collect information required to process a payment when you book a villa or any other service we provide on our website and make a wire transfer to our account.
How we use this information
We may use and disclose personal data only for the following purposes:
To communicate with our clients and in order to provide customer support and improve customer service.
To send you information and promotional material to you by email. You will only receive this information if you have positively opted in and you can stop receiving this content at any time.
To send you alerts and notifications by email based on transactions you make on the site – such as making an inquiry, adding or modifying a wishlist, or leaving a review. These are essential for the performance of our contract and you cannot opt out of receiving these messages, but you will only receive them if you make such transactions.
To collect money from our clients. This includes sending you invoices and alerts by email or telephoning. Your information, whether public or private, will not be sold, exchanged, transferred, or given to any other company for any reason whatsoever, without your consent, other than for the express purpose of delivering the purchased product or service requested by the client.
To provide, support, and improve the website and service to you. This may include sharing your personal data with third-party service providers to provide and support our service and make certain features available to you. We ensure your data is protected by ensuring all third parties we may use have entered into a contract to only use your data as is necessary and in a manner that is consistent with this Privacy Policy.
To provide suggestions to you. We use data to suggest properties, services we offer, or other content that we think will be of interest to you. For example, suggesting properties similar to those you may have inquired about, or that are on your wishlist.
To enforce compliance with our Terms of Use and applicable law. This includes storing server log data that help us prevent site misuse and violation.
To protect the rights and safety of our clients, site visitors, and third parties.
To meet legal requirements, comply with the law, and court orders, and respond to legal requests or an official investigation.
To provide information to our advisors or agents, such as lawyers and accountants.
Third-party links
Our website includes links to third-party websites including social media sites (such as Facebook or Instagram) and other websites. We do not control these sites and when you visit them you may be providing personal data to a third party. The third party's use of your information will be governed by their own Privacy Policy which we recommended you review. We do not accept any responsibility or liability for their policies whatsoever.
Recipients of your data (who we may share it with)
Inquiring on our website – you need to provide information such as your name and surname, your email address, dates of your stay, and your mobile phone number (for faster communication when required). This is necessary for making a suitable offer to you and for the adequate performance of our contract with you. When you make a booking inquiry you may choose to provide further information in the contact form and add a personal message using our contact form. This information is provided with your consent.
If you choose to leave a review on our website for a property you have stayed at or a service you have used with us, we may publish this information on the site and it will be visible to all site users and the general public. We will publish your name as provided to us upon contacting us if you agree or we can use a pseudonym if you choose to stay anonymous. By leaving a review you acknowledge and agree that this information is provided and may be published with your consent.
Property owners, agents, and service providers also must agree to our Terms and Conditions and Privacy policy in order to use our service to promote their property and services. Any information you send us may include your personal data and may be provided to web users and the general public as displayed on your property or service listing with your consent. You always have the opportunity to review the listing and can request changes or removal to this information at any time.
Your data will be shared with our employees, contractors, and agents who all enable us to provide the service. We need to share this information in order to ensure the adequate performance of our contract with you. Such recipients will have entered into a contract to keep your data safe and private in a manner that is consistent with this Privacy Policy.
Service providers – we use a variety of third-party service providers to help us provide and support our services. We need to share this information in order to ensure the adequate performance of our contract with you. Third-party service providers include payment processors, hosting services, helpdesk systems, and content delivery services. All third-party service providers are required to use your personal data only for the provision of services to us and in a manner that is consistent with this Privacy Policy.
Your Rights
The GDPR provides the following rights for individuals:
Right to be informed
You have the right to be informed about the collection and use of personal data. This Privacy Policy should contain all the information you need for you to exercise this right.
Right of access
You have the right to access your personal data and supplementary information. You can access and update some of your personal data through your account settings. If you have chosen to register and log in via Facebook you can manage those permissions in your account settings at Facebook.
Right to rectification
You have the right to ask us to have inaccurate personal data rectified, or completed if it is incomplete, if you cannot do this yourself in your account settings.
Right to erasure
You have a right to have your personal data erased. This is also known as the "right to be forgotten". You can ask us to delete your data by emailing us at [email protected]. We will respond to a request for erasure within one month. We may ask you to verify your identity.
Right to restrict processing
In certain circumstances, you have a right to restrict the way we may process your personal data, as an alternative to erasing it, if you have a particular reason for wanting it restricted
Right to data portability
Your right to data portability entitles you to obtain personal data you have provided to us – in a commonly used, structured format – and request that we send it to another service provider (if technically feasible).
Right to object or withdraw consent
You have the right to object to our processing of your personal data where the use is based on our legitimate interests (including profiling), or where it is used for direct marketing. You may at any time ask us to stop processing your information for direct marketing purposes, by emailing us at

[email protected]

or by changing the email preference settings in your account.
How long we may keep your data
We generally retain your information for as long as your account is active or as long as necessary to provide you with our service. We may also retain and use your information in order to comply with our legal obligations, resolve disputes, prevent abuse, and enforce our agreements.
Security
We are committed to ensuring that your information is secure. To prevent unauthorized access or disclosure, we use a variety of security measures to maintain the safety of your personal information and procedures to safeguard and secure the information we collect online.