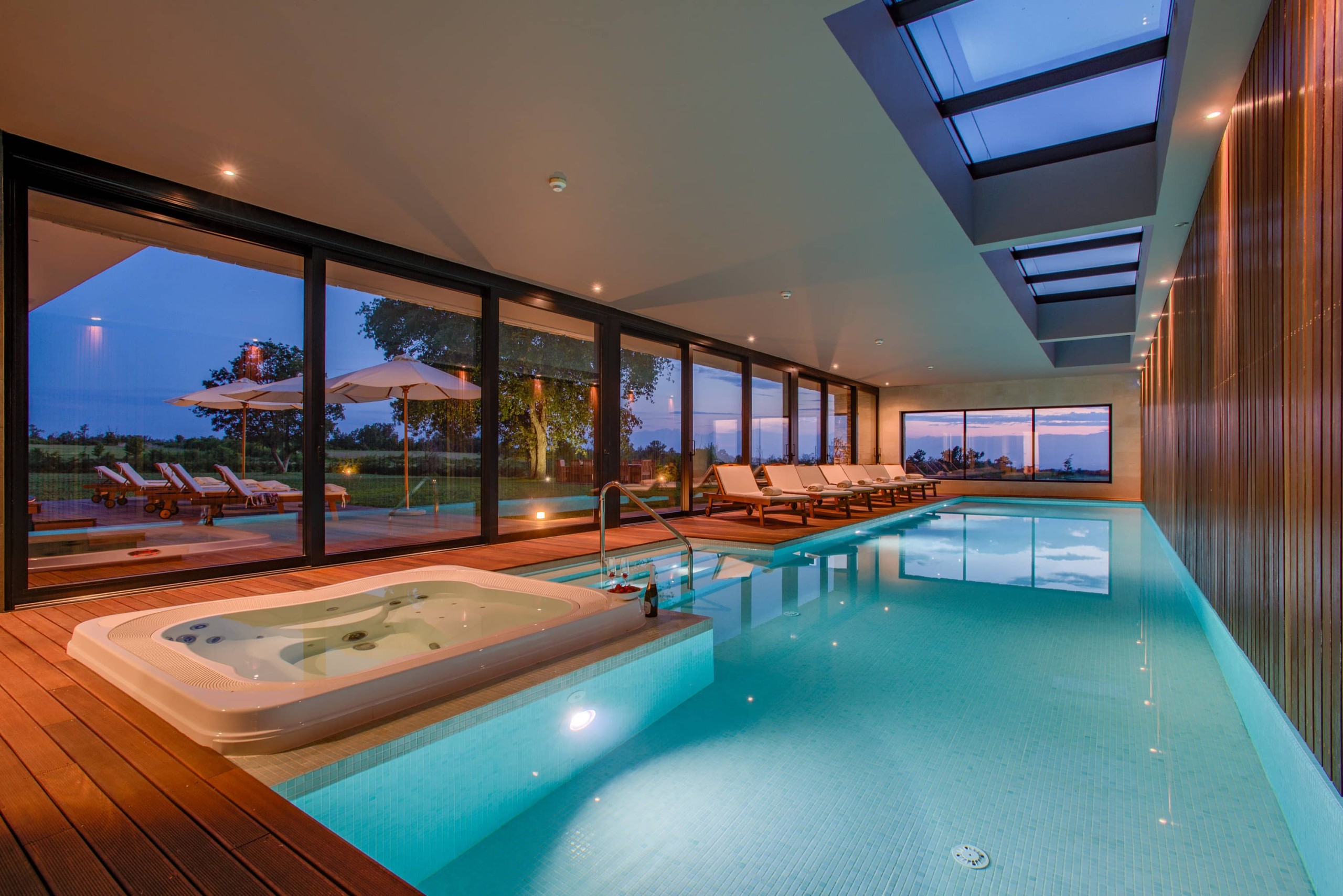 Top 5 villas with indoor swimming pool in Croatia
View more
Thinking of a winter villa getaway? Check out the top 5 villas with indoor swimming pools in Croatia.
Looking for a perfect winter getaway? Look no further, as winter is a great time to visit Croatia. The crowds are gone, the prices are lower, and the country's natural beauty is on full display. And what better way to enjoy a winter vacation in Croatia than in a luxury villa? Here are some of the top villas with indoor swimming pools for your winter vacation in Croatia:
Villa Marina Shine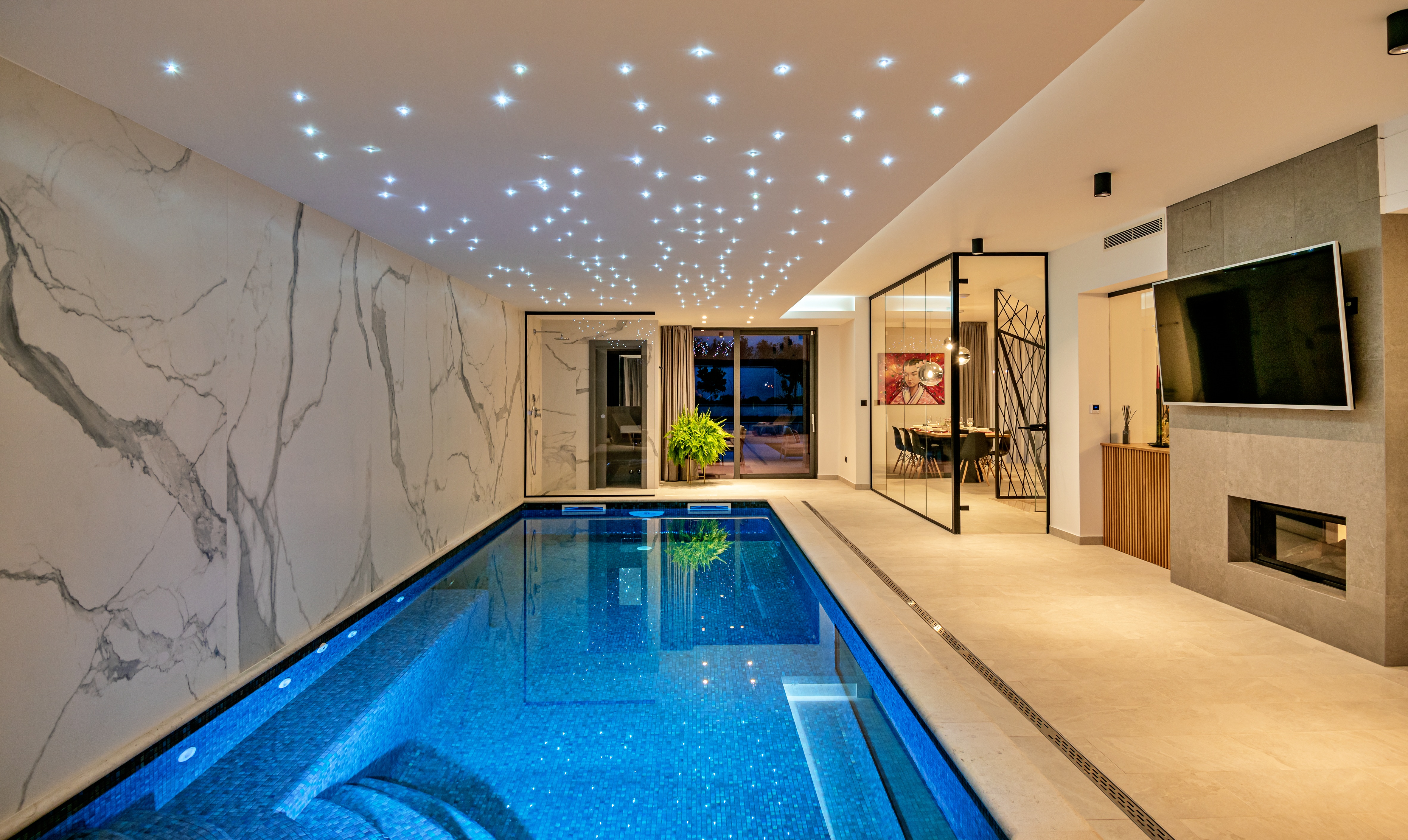 Located in Marina, between Sibenik and Split, Villa Marina Shine is a true vacation gem, perfect for family getaways, featuring all you can need during a holiday: a heated indoor swimming pool, a playroom with table tennis, table football, darts, etc., an impressively equipped private gym and a sauna with a shower. The villa features four ensuite bedrooms and can accommodate eight guests.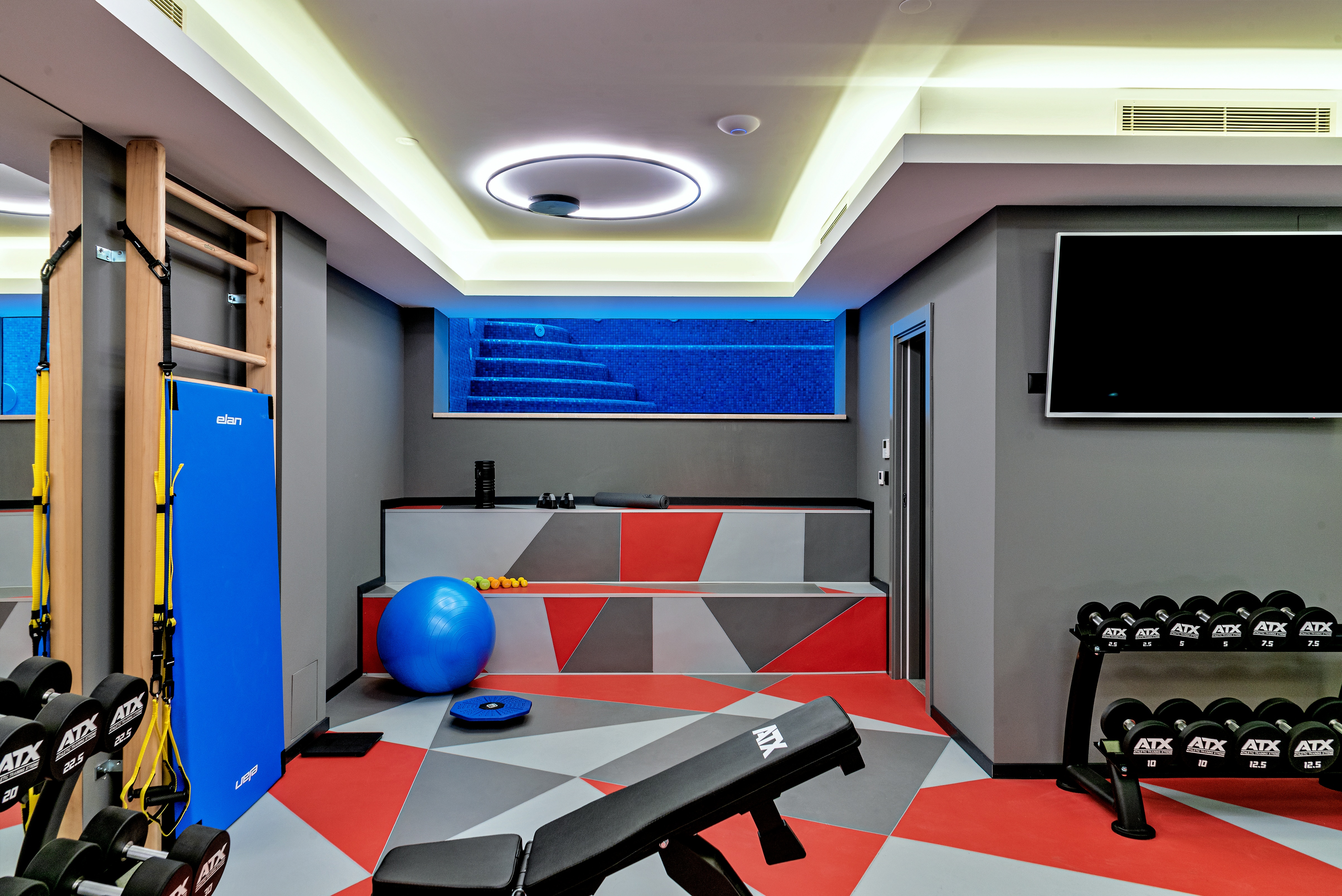 Marina is a charming Dalmatian town, offering an authentic Mediterranean experience with lovely pebble beaches, traditional restaurants with local delicacies, and a large marina for yachts. The villa is only 150 meters from the beach and the beautiful promenade.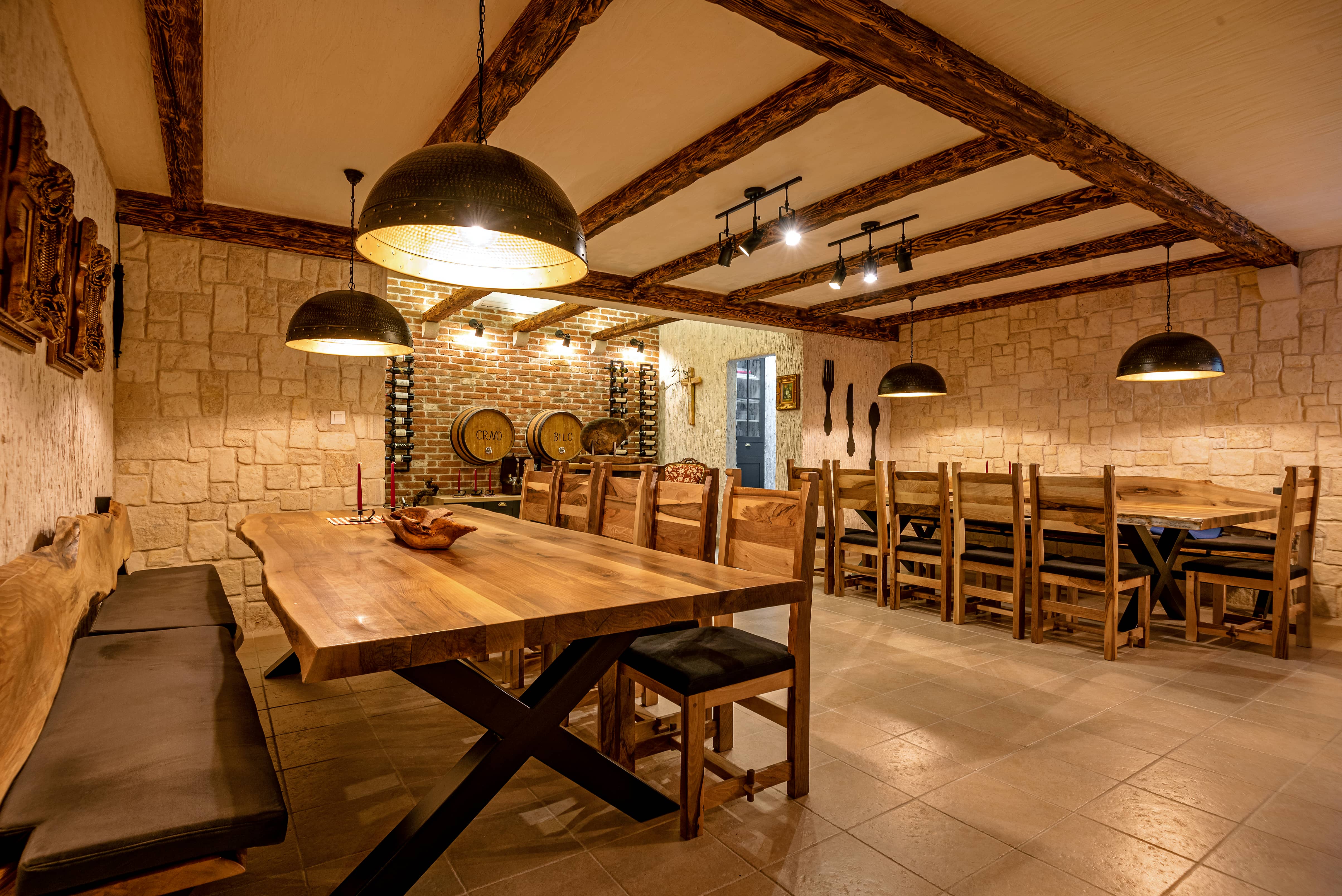 For cozy winter gatherings, you can use a tavern below the villa (at extra charge) and enjoy the traditional Dalmatian "peka", or prepare the local fresh fish and spend time with your family and friends.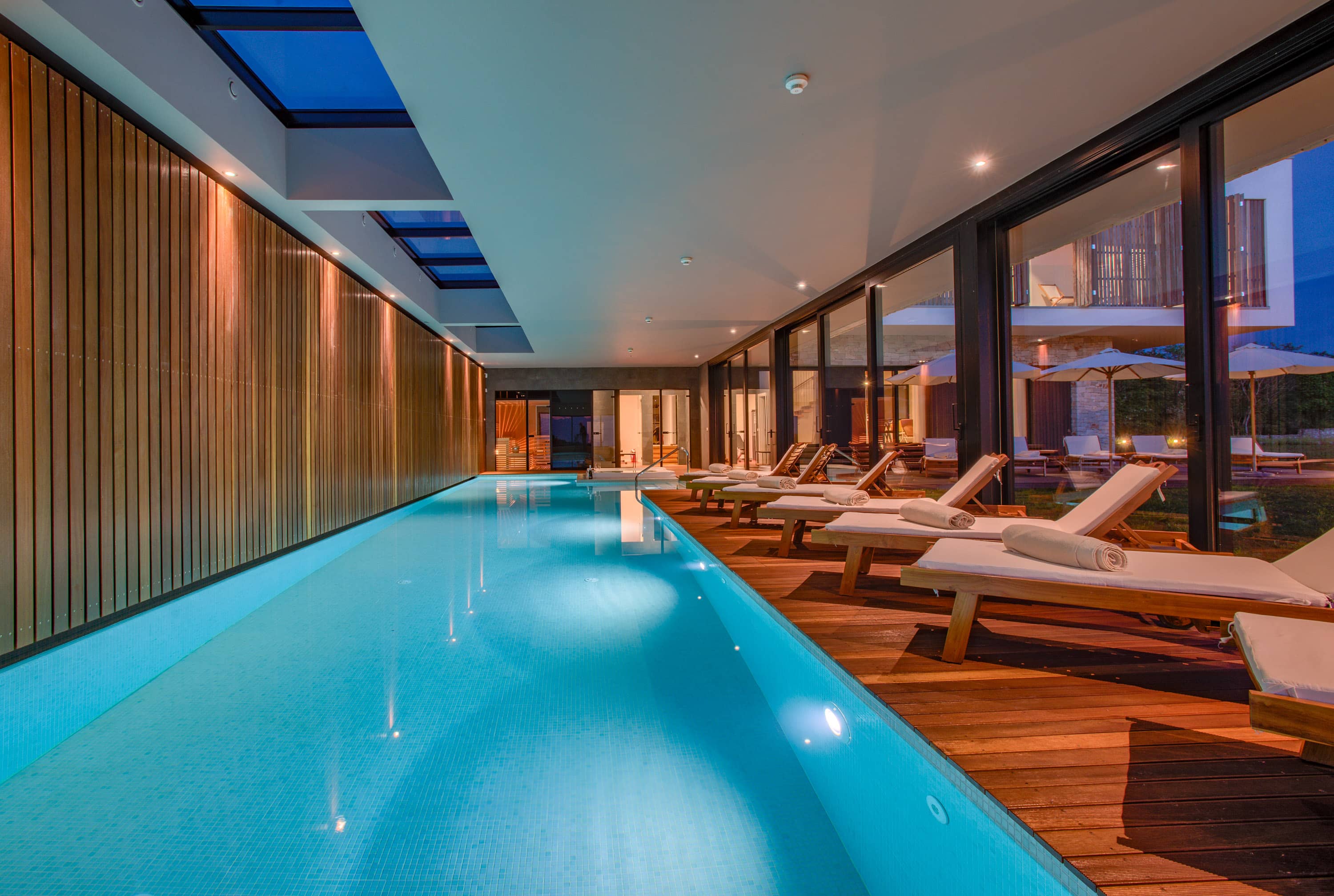 Villa Flora Istria is a luxury retreat that offers tranquility and complete relaxation for your body and soul. It is located in the heart of Istria, a small settlement called Jurici, just a few kilometers from Porec, close to all amenities but away from it all.
On 5000 square meters of land and 500 square meters of interior space, the villa offers an indoor heated swimming pool, Jacuzzi, sauna, private gym, a fully equipped kitchen, and four beautifully designed ensuite bedrooms.
It is perfect for eight guests but can accommodate up to 14 guests (at an extra charge).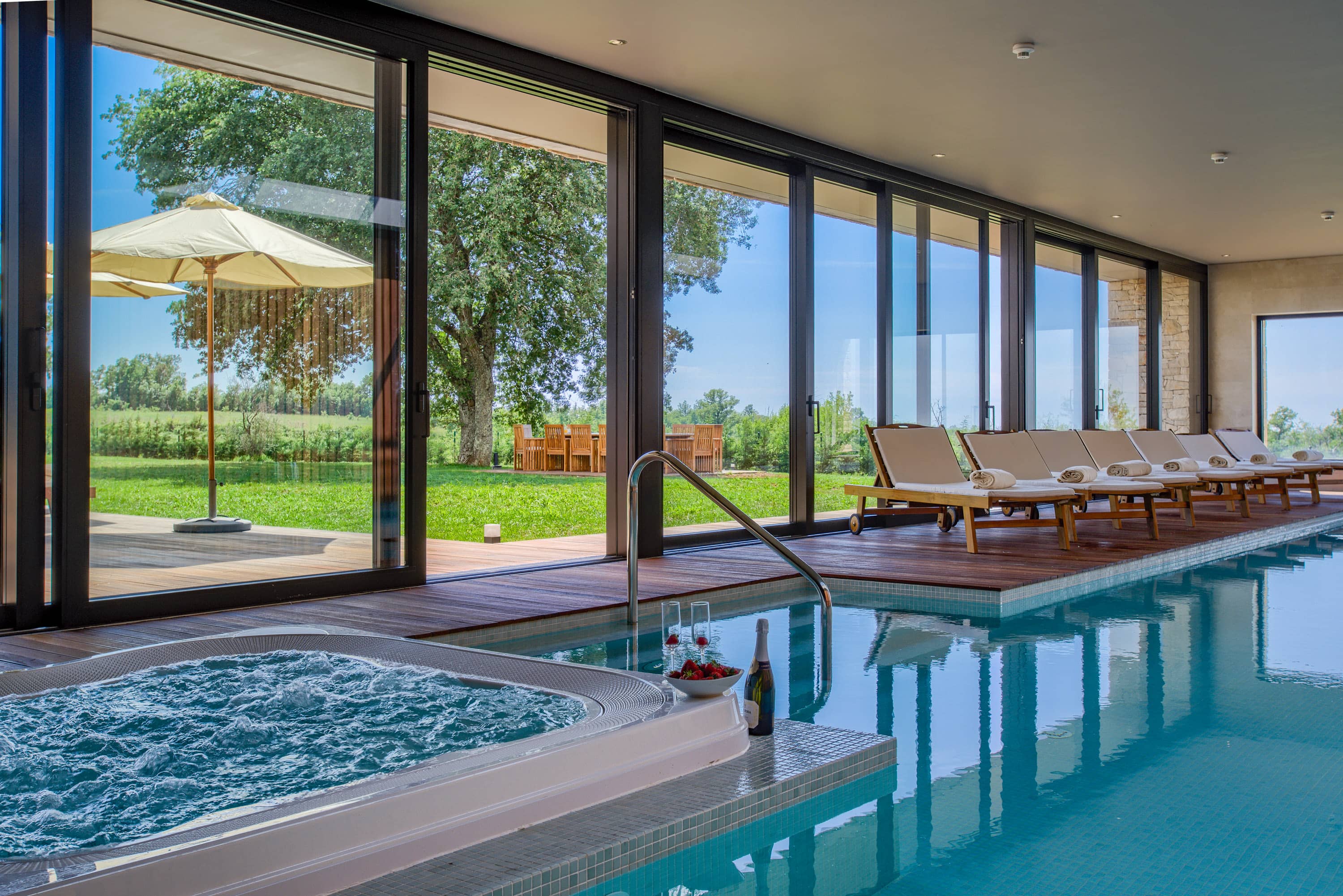 Catch the healing sun rays on a large terrace decorated with a wooden deck all around and a large 18-meter-long swimming pool, which can be used as an outdoor-indoor swimming pool depending on the time of year and the temperature outside.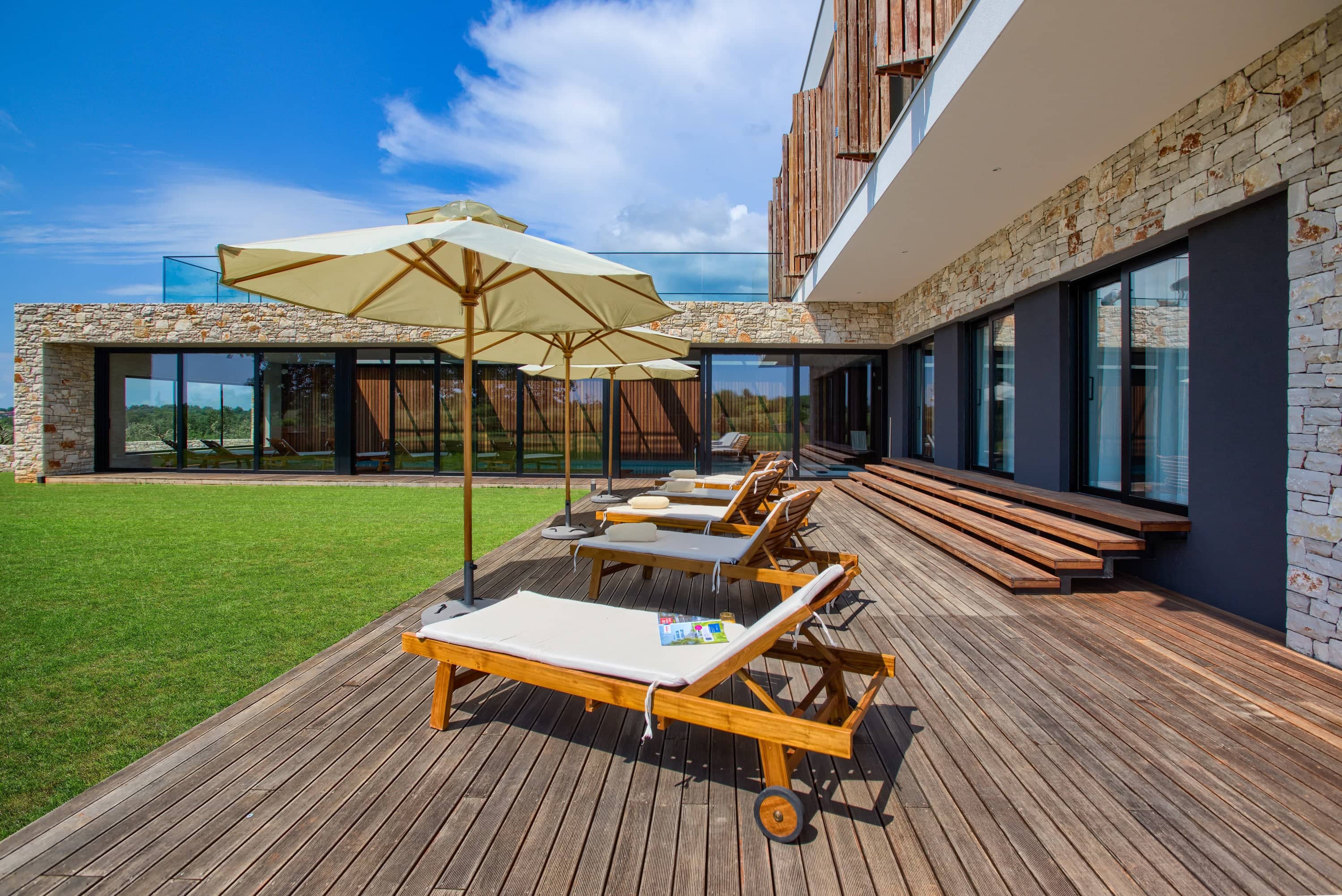 Villa Stanzia Baracija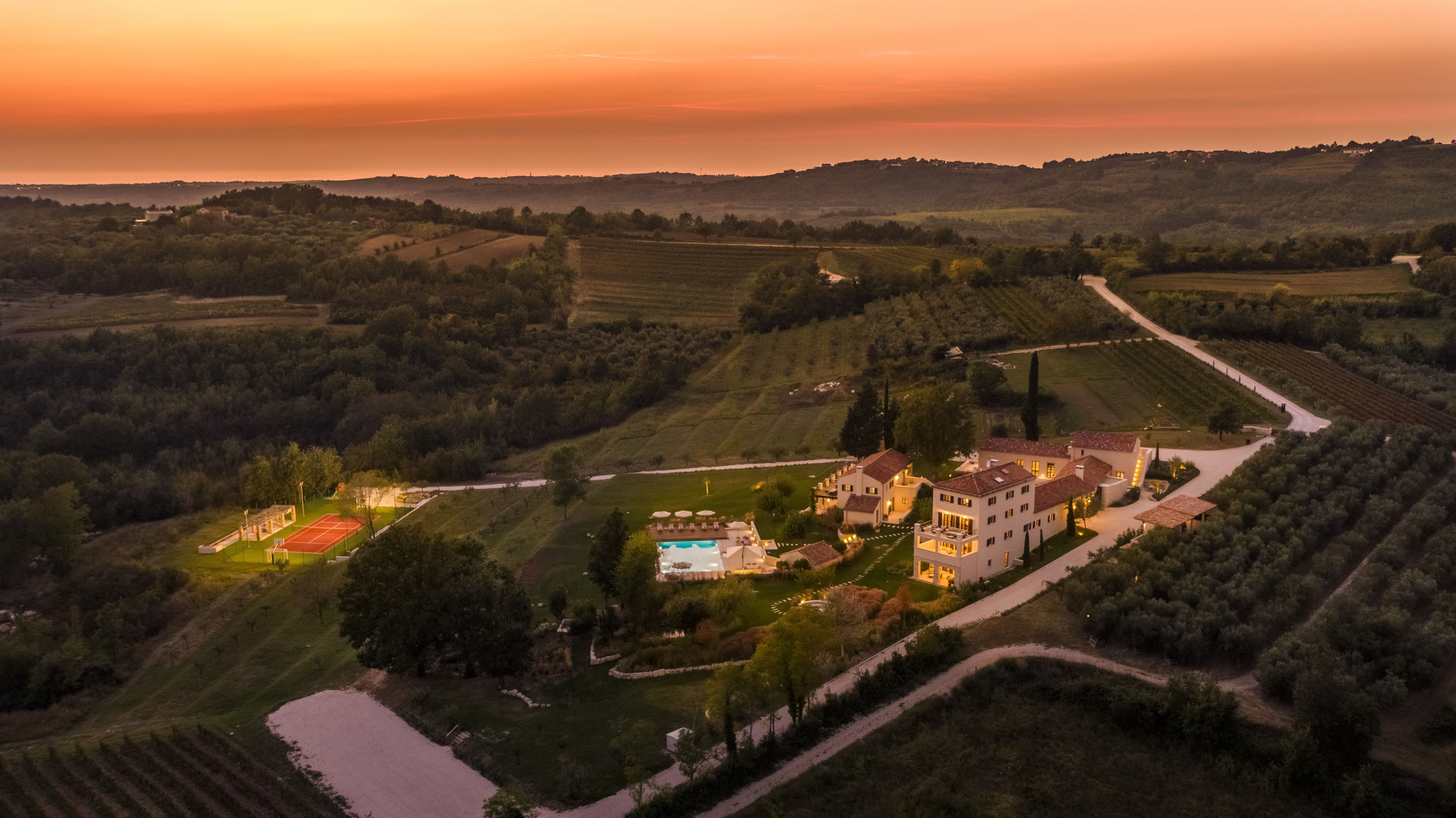 Located in Istria, a region famous for its picturesque towns, vineyards, and olive groves, Villa Stanzia Baracija is a unique property that guarantees a once-in-a-lifetime experience! This stunning villa is fully staffed and offers accommodation for up to 16 guests.
Nestled atop a hill in the heart of Istria, surrounded by ancient natural beauty, this holiday home is set amidst carefully cultivated vineyards and olive groves.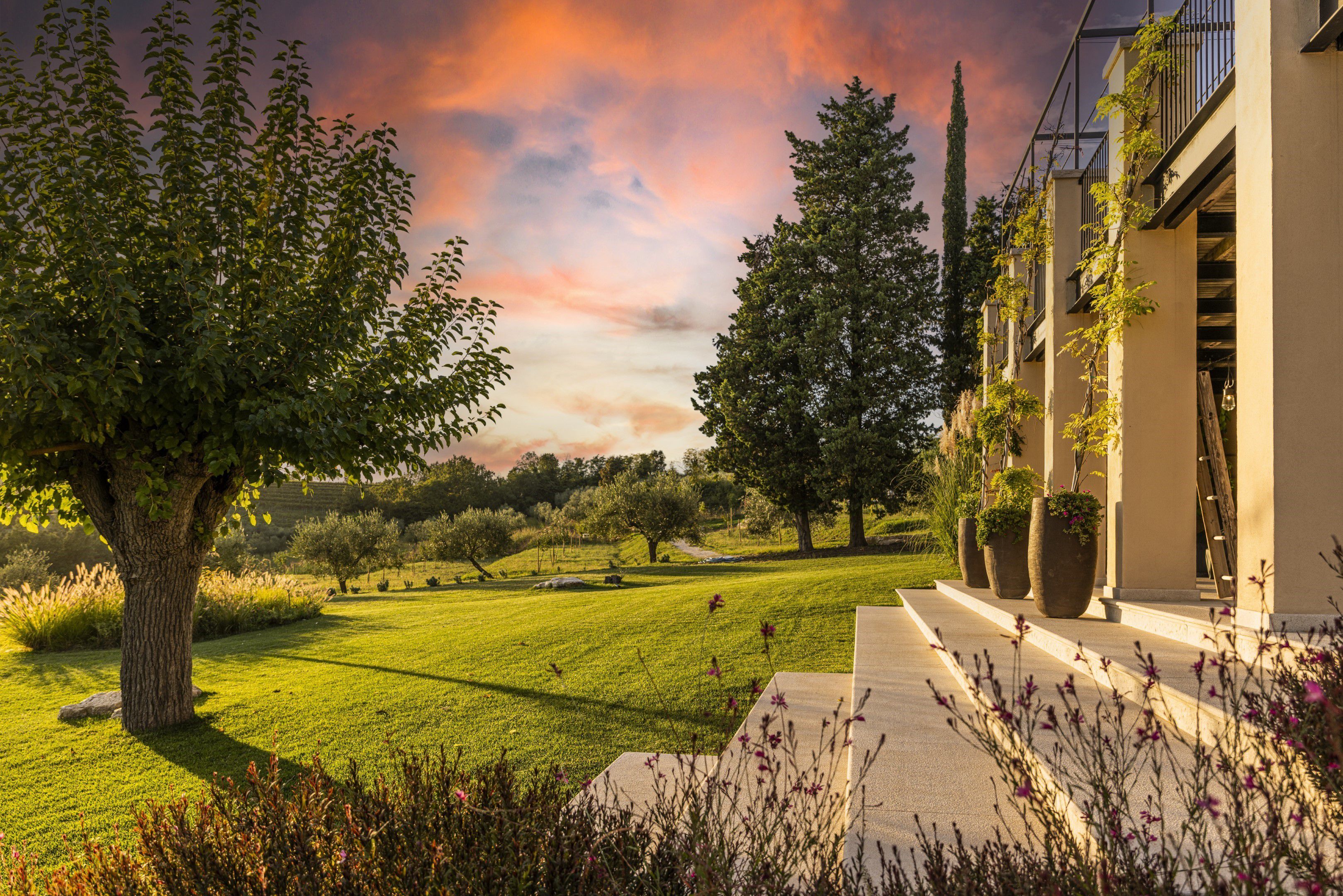 Stunning Stanzia Baracija offers a true vacation experience with a spacious garden, a swimming pool with a sun deck, a private wellness area with fitness facilities, a large sports field, and various activities on the property. Surrounding the estate are charming roads beckoning you to take leisurely walks or bike rides, hiking trails, and historic towns waiting to be explored.
Istria is famous for exceptional wines, delicious food, and magical nature, feeling welcoming all year round. Villa Stanzia Baracija is worth visiting in the winter and summer, as it offers plenty of indoor and outdoor activities.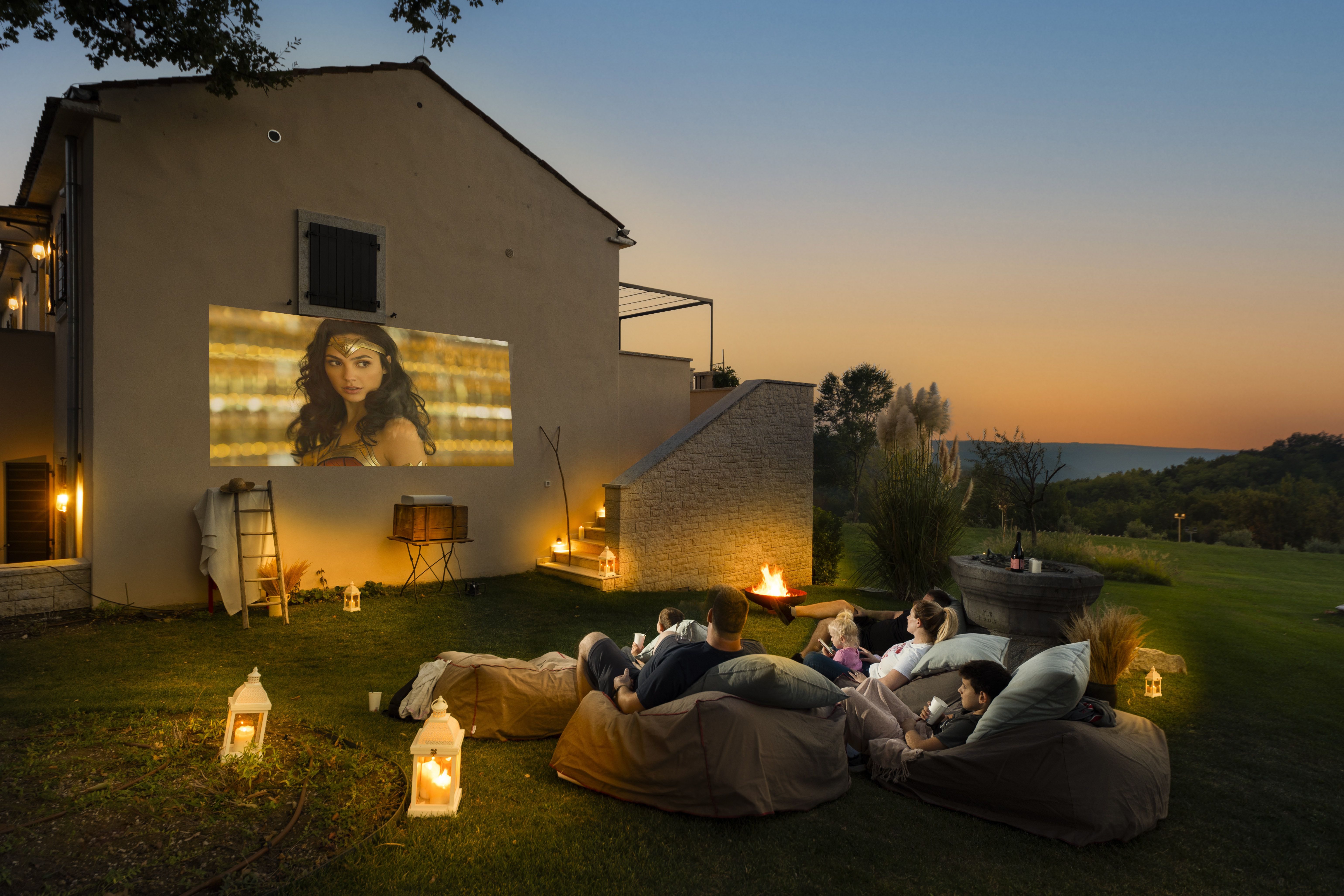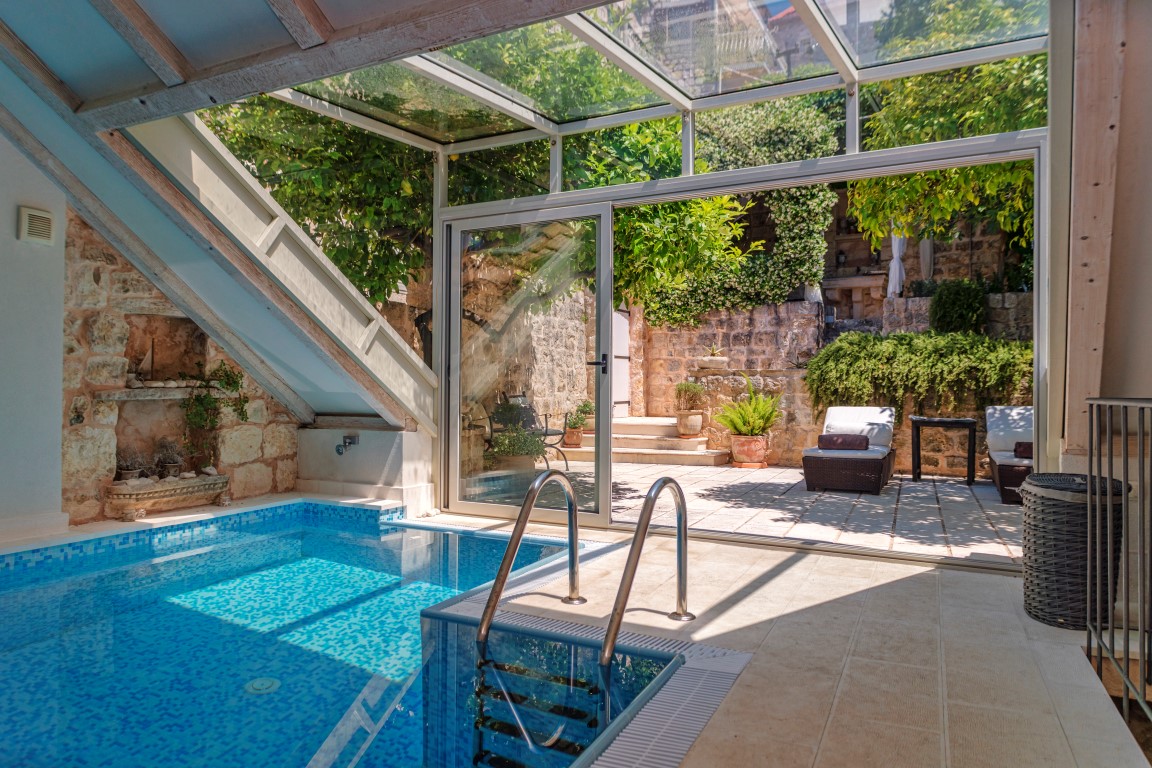 This luxurious villa is located in Hvar, an island known for its stunning beaches, crystal-clear waters, and vibrant nightlife. Villa Harmony Hvar features five modern ensuite bedrooms, and it's perfect for ten guests. With a heated indoor swimming pool, a sauna, a Jacuzzi, and a private wine cellar, it is ideal for spending your winter vacation surrounded by luxury.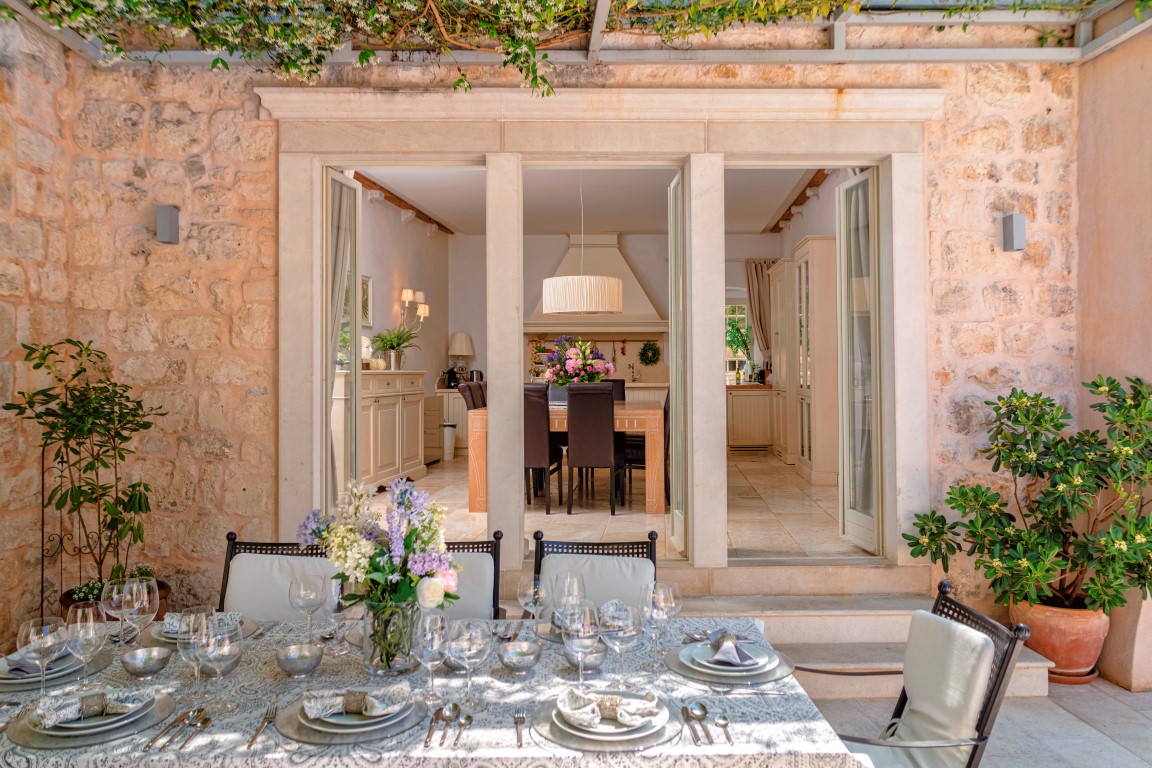 Hvar town center is only a few minutes away by foot, making it ideally positioned to explore the town's magical history and renowned gastronomy.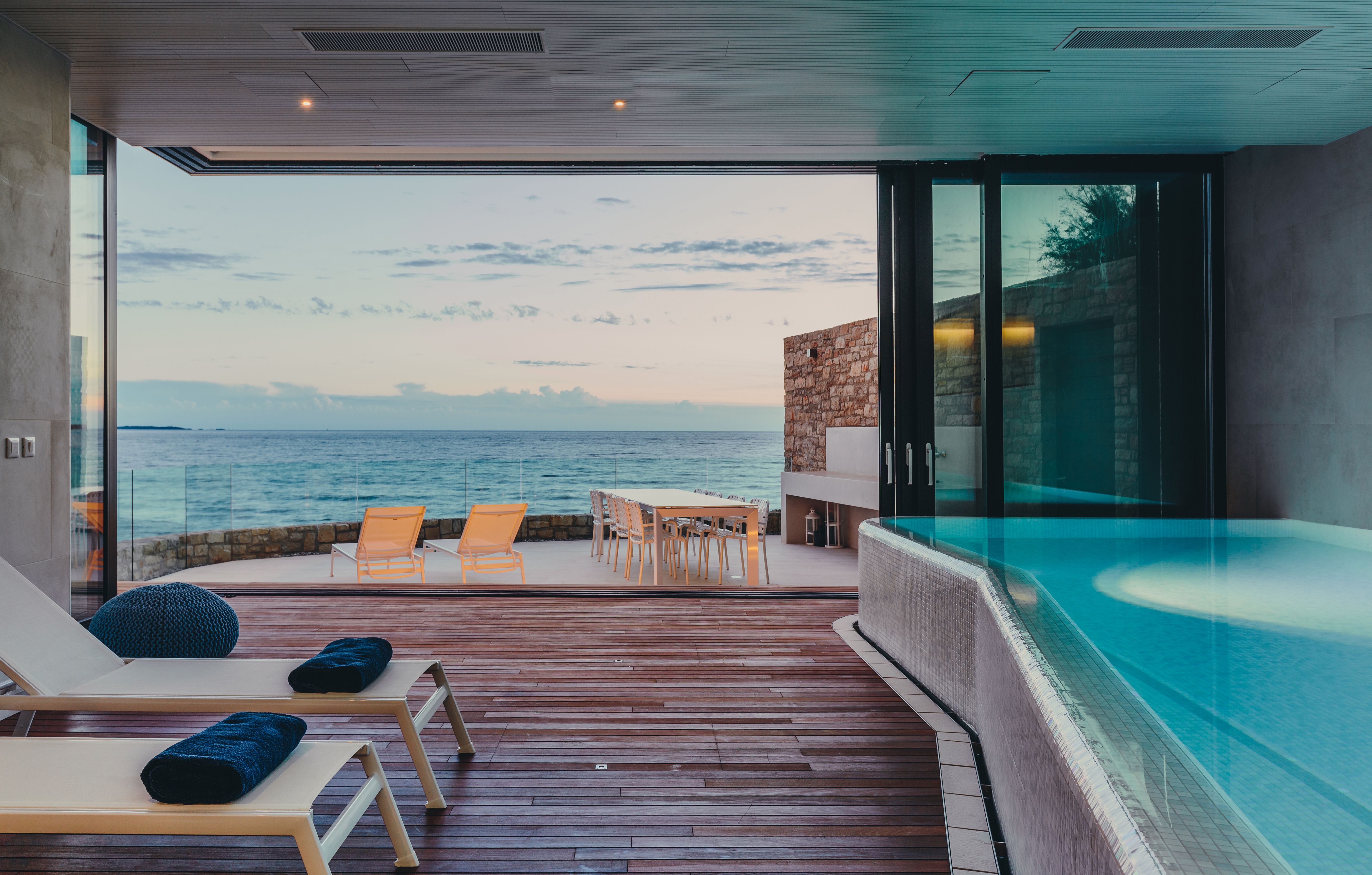 The five-star Villa Novigrad Luxury is just a few steps from a lovely beach, surrounded by the ancient city walls. The villa is ideal for a winter villa getaway in Croatia, featuring an indoor heated swimming pool and a sauna.
The town center is just a few minutes away, with restaurants, shops, and bars ideal for spending time outside the lovely property.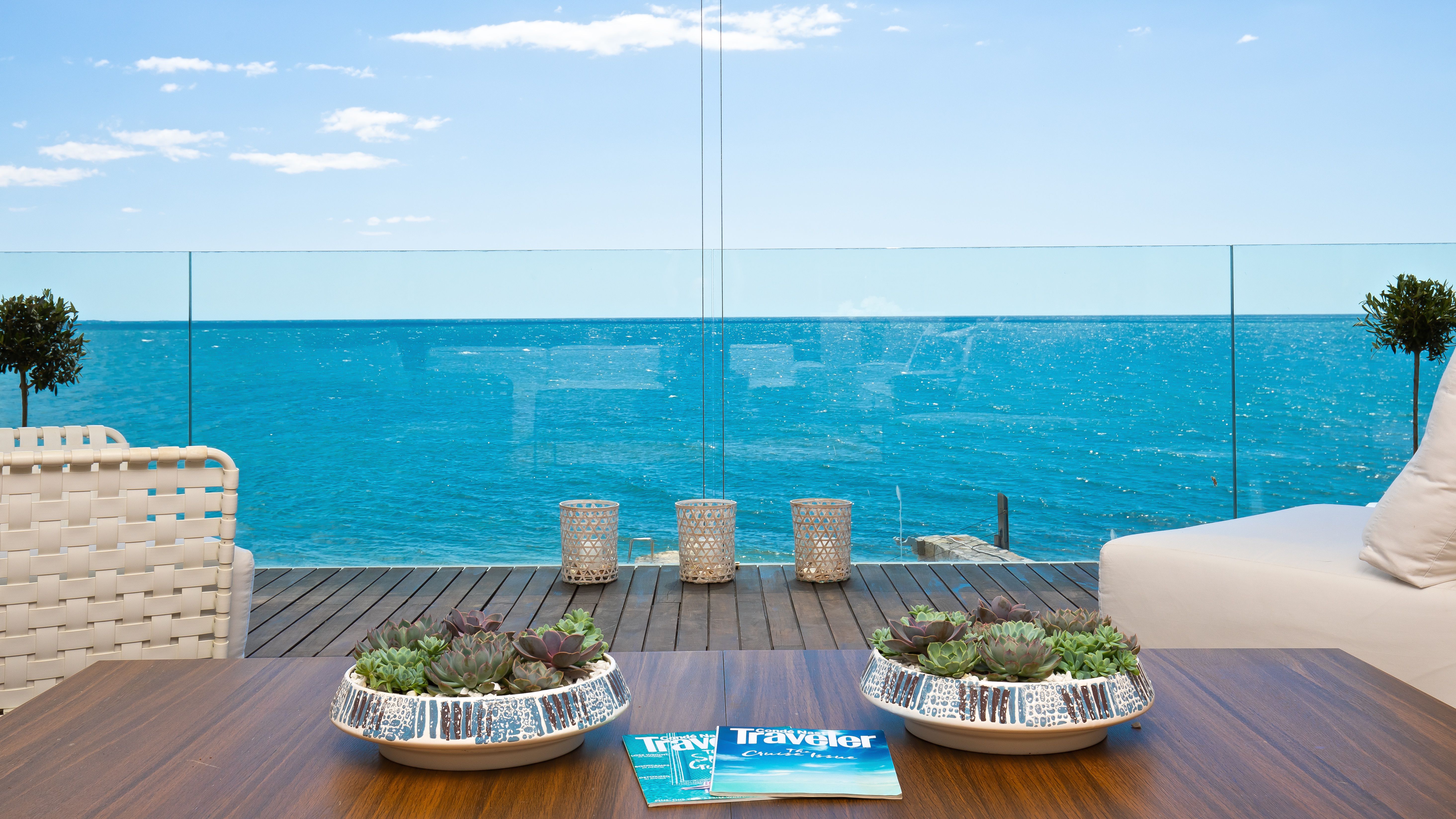 For those looking for a winter villa, Croatia is a great place to start, offering visitors the chance to experience its natural beauty while enjoying the warmth and comfort of their private villa. Staying in a luxury villa with an indoor swimming pool is a fantastic way to escape the cold and enjoy the country's natural beauty.
Whether you prefer the historic charm of Split and Sibenik, Istria's scenic beauty, or Hvar's stunning coastline, we have a villa in Croatia that will meet your every need. So, book your villa today and get ready for an unforgettable winter vacation in Croatia!